What is holistic beauty?
Holistic beauty is a concept that emcompasses a global, holistic approach to caring for your body, face and spirit in order to improve your physical, mental, emotional and spiritual well-being.
It encourages healthy living habits through healthy diet, energy and spirituality to achieve balance and harmony in one's life, resulting in an overall consciousness of beauty from within. An in-and-out beauty.
Definition and basic principles
The word 'holistic' is derived from the Greek 'holos', which means 'whole'. Holistic beauty is based on the principle that every aspect of our lives – from diet to yoga practices – can have a positive impact on health and appearance.
Our physical appearance cannot be detached from our feelings and emotions, nor from harmony surrounding us. People have become more conscious of healthier lifestyle choices. They now seek this overall balance.
Instead of focusing on a skincare product percentage of natural ingredients only, holistic beauty aims to create a comprehensive beauty routine. It takes into account how our bodies, minds, emotions and souls work together as an interconnected system in achieving our beauty goals and in reflecting on our skin. A sort of inner beauty therapy.
Products, routines and practices for integrated beauty
With over 6.3 million searches per year on the Internet, holistic beauty is a major trend identified in the cosmetics market in France and abroad.
A growing trend that takes into account every aspect of our lifestyle. Some skincare products, beauty routines and practices can be particularly beneficial to improve our overall health, body and even mind.
Holistic beauty, also known as in-and-out beauty or integrated beauty, is based on 4 pillars of visible health:
Healthy diet
Physical activity
Emotional management
Skin care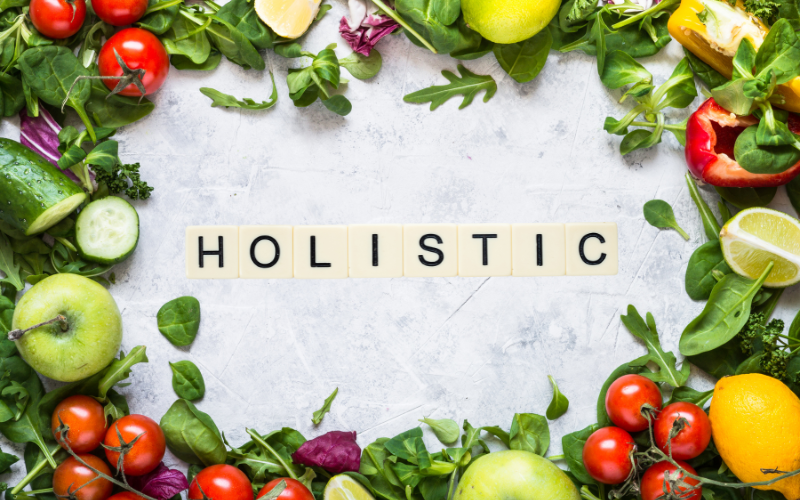 1. Healthy diet and holistic beauty
A healthy diet is one key factor in achieving holistic beauty. It can even be the starting point for a holistic routine to improve one's appearance and well-being.
Food is a basic necessity – it's the fuel that keeps us going. And it plays a major role in skin beauty. As a fact, its effects are quickly visible on the skin, whether it is through benefits of a balanced diet or as a result of a food binge.
If we are what we eat, then there is no doubt that what goes inside manifests itself in what is outside. So, let's take a closer look at:
how to improve our well-being with food supplements.
What diet is best for clear skin?
Certain types of food, such as fruits and vegetables, and referred to as "superfoods", have special properties that make them unique in terms of how beneficial they can be to health and skin. Their nutrients, including vitamins (A, B, C, etc.), trace elements (fatty acids, etc.), minerals and antioxidants (polyphenols, etc.) have physical and mental health-enhancing qualities.
In terms of physical health, French Health Observatory has shown that to fight against premature ageing of body cells, it is better to include fresh, dry and seasonal fruits and vegetables in a diet.
In terms of mental health, some vitamins, including vitamin B1, are known to have a positive effect on mood.
Therefore, adopting a healthy, balanced diet rich in seasonal fruit and vegetables will have a definite impact on the body.
How to prevent acne-promoting foods?
Adopting a holistic approach in our body balance may help find skin problems root causes.
Although it is shown that skin is a reflection of what we eat, to date, there is no established "clear conclusion" on the role of food and its responsibility in acne-outbreaks, according to Passeport Santé.
However, it would appear that certain types of food, such as bad fats, sugar and dairy products, create conditions for acne to develop including overproduction of oil and sebum, when eaten in excess.
However, a healthy and balanced diet alone is not enough to cure acne. So, adopting a dedicated acne-prone skins is essential and complementary to an overall well-being approach.
What are the benefits of drinking water for the skin?
Drinking water matters! Just like food, water is a basic necessity. Not only is it vital to assist the body's natural functions, but water plays a major hydrating- and moisturizing role within the various layers of the epidermis.
Found in certain foods such as fruit and vegetables, water has multiple benefits for the skin and allows it to regain suppleness, radiance and firmness.
Water is the basis of a good beauty routine and overall health, because it detoxifies and purifies the body.
How to improve well-being with food supplements?
Food supplements are highly-valued when it comes to supplementing an existing diet.
Due to a number of causes, including nutrient depletion soils as well as fruit and vegetables now available in all seasons from both hemispheres, foods may lack in vitamins and minerals. This impacts on the body which becomes nutrients-short. This is why it is useful to combine a healthy diet with food supplements to meet a specific need or to supplement an additional intake.
Food supplements, or nutricosmetics are an innovative discipline that combines active ingredients straight into the daily diet and beauty routine.
Thanks to their natural ingredients, food supplements are allies when adopting a holistic routine. They multiply the effectiveness of the action taken to a healthier and more beautiful skin.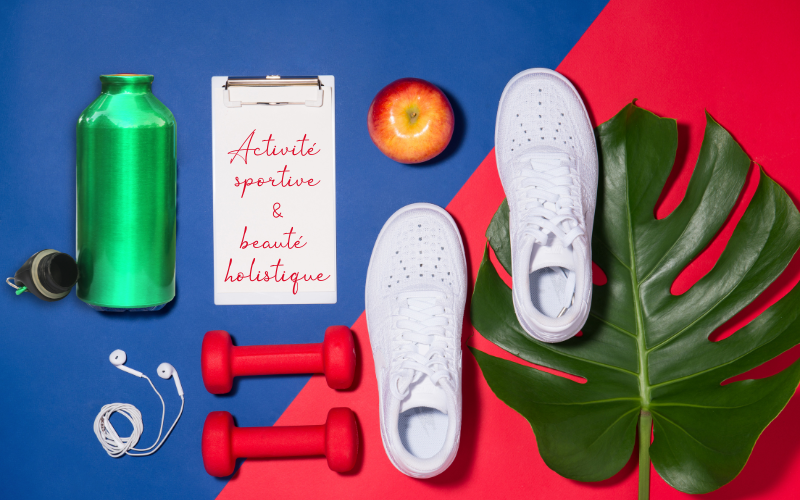 2. Physical activity and holistic beauty
Sport is one of the founding pillars of holistic beauty. Physical activity is an essential beauty asset and super beneficial for optimum health and must be part of a holistic routine. Whether it is gentle physical exercise (yoga, walking, tai chi, etc.) or dynamic sport practiced alone or in teams, its regular practice is vital for oxygenating the body and mind. It stimulates key hormones which have direct consequences on the overall well-being of the individual:
– endorphin: pain relief and euphoria
– dopamine: pleasure and alertness
– adrenaline: effort and power
As well as being a major detoxifier and energy booster, physical activity is essential in holistic beauty as it stimulates both body and mind.

When sport is practiced outdoors, the use of a sunscreen adapted to the skin's balance is necessary to protect yourself from the sun's rays. It is also part of a holistic beauty routine.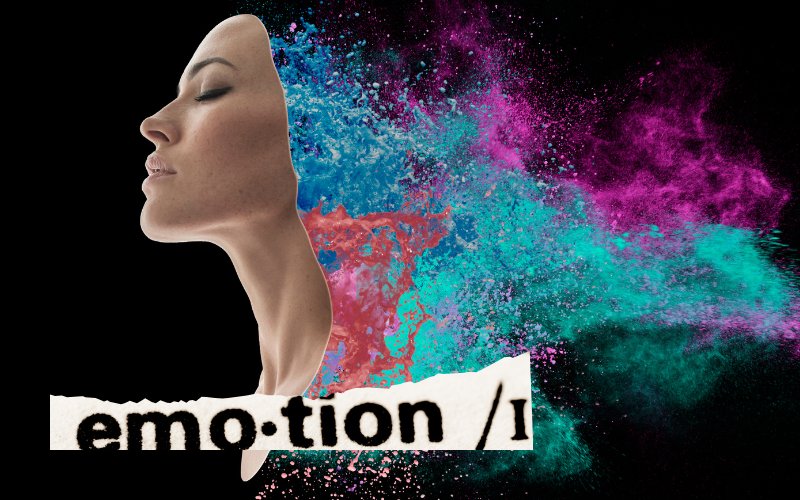 3. Mind-connection and holistic beauty
Holistic beauty recognizes the impact of stress and emotions on physical appearance, as it seeks to promote a healthy and positive outlook. The objective is to improve the appearance of skin and overall well-being.
With this in mind, we understand why emotional and stress management have been pointed out in recent years as a significant cause of certain skin problems. Dealing with our emotions fits perfectly into a holistic beauty approach. The emotional part of a person or rather "the role of mirror neurons" has an undeniable impact on the skin, says Premium Beauty.
Convincing scientific research has recently confirmed this impact, leading beauty brands to lean into the concept of "neuro-cosmetics" and more broadly in the concept of global, integrated beauty: the holistic approach.
Success factors to better manage stress and emotions
Pimples, wrinkles, fine and frustrated facial lines can appear due to stress, lack of restful sleep, hormones or even pollution, whether it is outside or digital. Adopting a holistic beauty routine will deeply rebalance the energies  through inner self-consciousness.
Selfcare and self-indulgence in massages with essential oils, fostered with positive thoughts, meditation, breathing, kinesiology and even hypnosis sessions are key success factors to better manage one's emotions. It greatly favors overall well-being and fosters holistic beauty.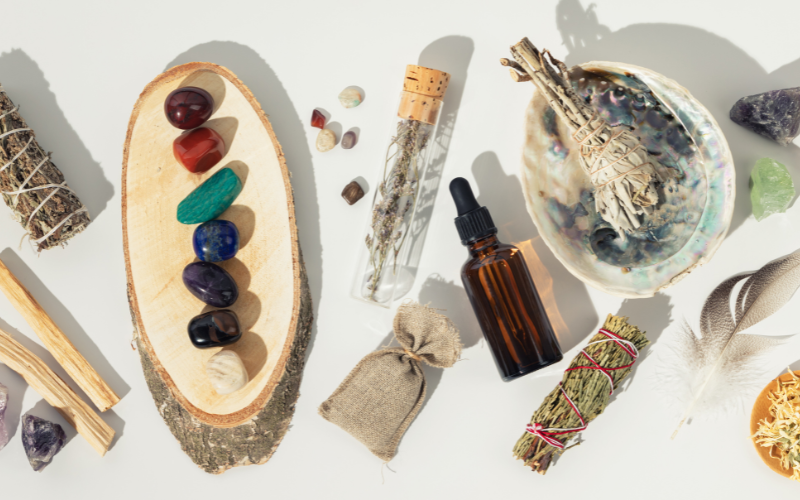 4. Skin care and holistic beauty
Holistic beauty's fourth pillar is finding self-indulgence with responsible and sustainable cosmetics products. The strong demand for skin care dedicated to well-being in line with one's inner and outer balance, one's lifestyle and the environment is fast-growing.
Among them, local beauty products have emerged as more ethical, more responsible products because they favor short circuits local production.
Other skin care products improve well-being because they offer to pamper skin and body, enjoying voluptuous moments with oneself. They can be easily integrated into a holistic skin care routine as they combine the application of cosmetic products and the use of beauty accessories or even food supplements.
The balance between care for the spirit and care for the body is at the heart of cosmetic private label ALPOL Cosmetique holistic skin care range – Tradi'Cinal Beauty Med. This unique holistic cosmetics range is based upon the principles of Chinese pharmacopoeia and formulated according to the 5 elements – Metal, Wood, Water, Fire and Earth. The range include 5 anti-ageing treatments that combine the knowledge of traditional Chinese medicine with modern science for a long lasting healthy and beautiful skin.
WATCH THE VIDEO – Tradi'Cinal Beauty Med
What are the benefits of a holistic approach?
Adopting an integrated and holistic approach to your beauty routine is one of the most effective ways to care for your body and spirit as a whole.
Leading inner-discovery for what you need in terms of skin care products, exercising, food and nutrition is absolutely essential to the overall success of adopting a holistic approach in full awareness.
By implementing these basic principles into a holistic beauty routine, visible improvements in appearance and overall well-being will be visible very quickly on :
skin
mood
health
energy
the overall balance of your being.
Holistic beauty in a nutshell

Our surroundings and social interactions, our environment and home, our emotions and feelings, our food… Our everyday life and what we live on a day-to-day basis contributes to our balance, our well-being as well as our beauty.
In conclusion, holistic beauty is an approach to beauty and wellness that recognizes the interconnectedness of the mind, body, and spirit. It seeks to promote balance and harmony between these elements through natural, non-toxic ingredients, personalized care, and a focus on overall well-being.
Achieving holistic beauty involves taking into account all aspects of one's lifestyle. It emcompasses the cumulative effects of :
– a healthy diet,
– regular physical activity adapted to one's lifestyle,
– management of emotions through gentle practices
– adopting a holistic skin care routine and using sustainable skin care.
Adopting a holistic approach emphasizes individualized care based on individual needs and preferences. Also seen as a beauty therapy, it is essential to integrate physical activities in order to nourish the mind and soul and take time to reconnect to oneself.
Considering all these key elements together and integrating into a personalized approach gives visible and long-lasting results for an in-and-out beauty.
Would you like more information on trends in holistic cosmetics or organic and natural skincare?
The ALPOL Cosmetique's teams share their findings and trend books with you. Contact the teams here.
Range.s has.have been developed basis on information related to ingredients only and they can't be claimed on finished product without specific test, previously placing on the market. It is up to brand owner to ensure claims conformity in accordance to the product and provided functions.