What are the benefits of drinking water for the skin?
Water represents about 60 percent of our body weight, i.e. for an adult weighing on average 11 stones, there is around 6.6 st of water in the body.
Water is therefore vital for a proper body functioning as it regulates body temperature, detoxifies the body, tones it and stimulates it. Water is also the transport route for cells throughout the body.
In addition to maintaining good health, water plays a major role in skin hydration. Especially with the hydration of various layers of the epidermis as it allows:
cell repair
tissue renewal
elasticity increase
reducing the appearance of wrinkles and signs of ageing.
So the benefits of drinking water are important as it helps skin to regain its suppleness, radiance and firmness. Complexion is brighter, fresher and looks even younger.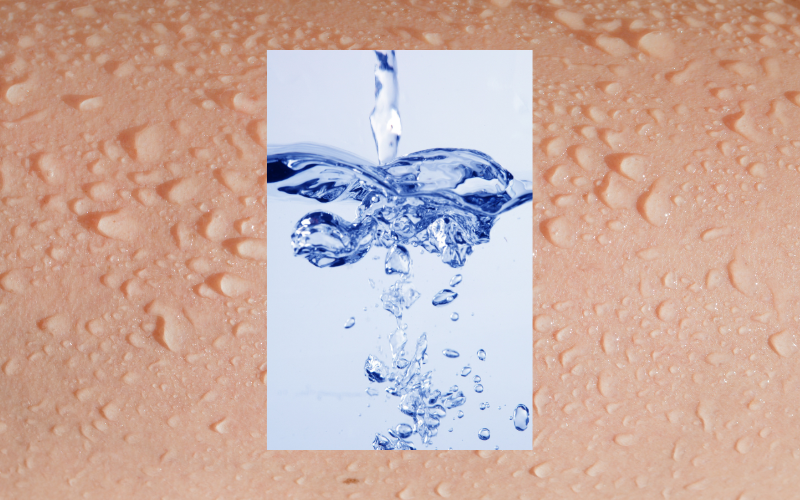 Can drinking water only help to keep the skin moisturized optimally?
Doctors, dermatologists and nutritionists all agree to the benefits of drinking water up to 2 litres per day (i.e. 10 to 12 200ml-glasses of water). This way, the skin keeps moisturized naturally.
However, how many of us actually drink this amount of water per day?!
So, to make it easy on the body to retain that liquid, there are alternatives to keep the skin moisturized with water:
Eating water-rich fruits and vegetables such as watermelon, tomatoes, cucumber and favoring a balanced diet.
Drinking infused water, herbal teas, juices, soups and even low-sugar syrups
Some people will even suck ice cubes
Using complementary facial skin care products with deep moisturising properties in the dermis including mists, watery or oily lotions, serums or day and night face creams
In addition, taking water cures for a set period of time by drinking plenty of water will also help reduce the appearance of pimples on the face and the development of acne-causing bacteria.
READ MORE – Acne and food: is there a relationship?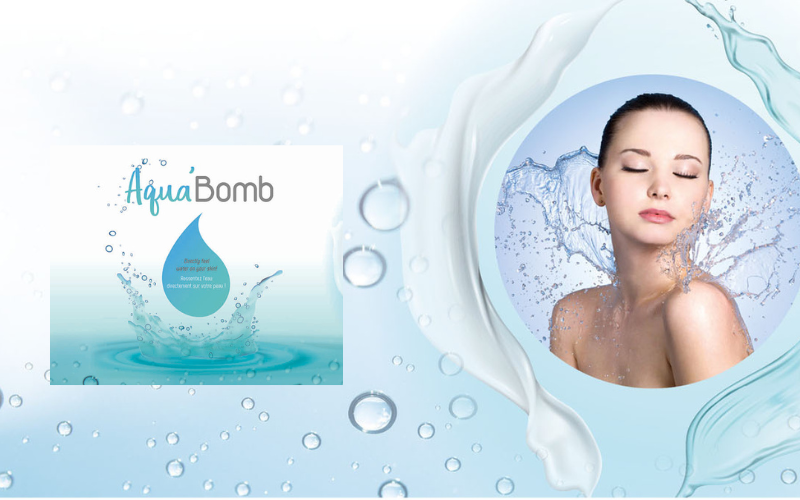 Which water should one choose to keep the skin moisturized?
A number of industrial brands supplying mineral water boast of the multi-benefits of drinking water, in particular theirs as an ultra-efficient product on the skin or as an aid to slimming.
The perfect balance for beautiful skin is to diversify your intake of minerals and trace elements (zinc, magnesium, etc.) by drinking different types of water: tap water, spring water, mineral water.
Even if no scientific study has yet proved its effectiveness on the skin, salt water is nevertheless considered to have toning and healing properties for the skin as it is rich in multi-minerals. The consumption of sea water is even preferred as a skin lotion.
What to remember to keep the skin moisturized?

A sufficient supply of water to the body prevents dehydration and allows the body to function properly as well as hydrating the skin's first layer.
In addition to drinking water for good skin, we recommend boosting this action by applying moisturizing face care products to reach in-depth cells and achieve a radiant complexion.
Skin's hydration is a major development asset within French cosmetics manufacturer ALPOL Cosmetique's formulations because their formulas are set to hydrate first and foremost.
For instance, its AquaBomb range keeps the skin moisturized within its deepest layers thanks to its texture that turns into a drop of water upon its application!
Range.s has.have been developed basis on information related to ingredients only and they can't be claimed on finished product without specific test, previously placing on the market. It is up to brand owner to ensure claims conformity in accordance to the product and provided functions.