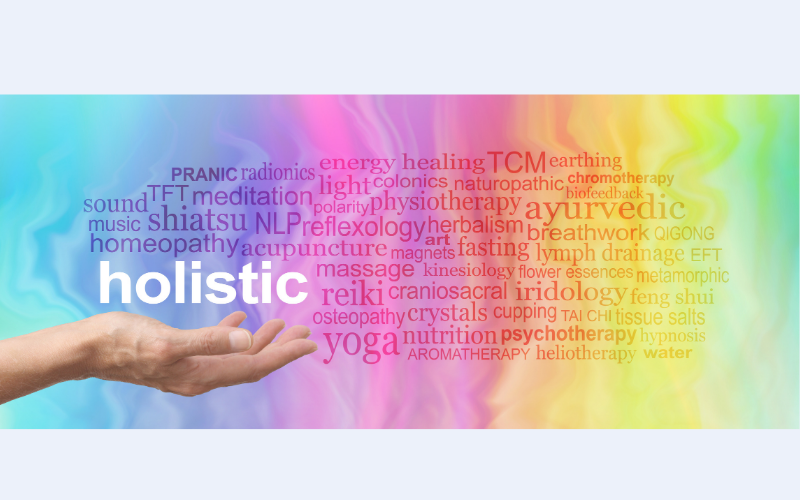 What is holistic beauty?
"Holistic" is a word derived from the Greek word "holos", meaning "whole". It sets the tone! The principle of holistic beauty is its approach of inner radiance being reflected on the outside. 
In other words, our surroundings along with our social interactions, our environment, home, emotions, sensations, food and even landscape… The smallest bit of our daily life and the way we interpret it contributes to our balance, our well-being and therefore our beauty. Everything is connected, our skin is then the reflection of this whole energy.
Consumers have come to realise that everything that makes up a lifestyle affects the skin's condition. This holistic view of beauty is also called beauty in full awareness, wholly reconnecting the inside with the outside.
To guide consumers towards holistic beauty, ALPOL Cosmétique has taken inspiration from traditional Chinese medicine to offer different beauty rituals with its skincare product range –  Tradi'Cinal Beauty Med.
How does skin care relate to holistic beauty?
It is often what you put into your body that affects the beauty of the skin, its purity, glow, hydration and youthfulness.
For example, pimples can appear during stressful times, but they're also due to industrialized food, alcohol, tiredness or poor body condition. These reflect  immediately on our body as it shows up.
To achieve perfect skin, care and food that we give it is fundamental. This is precisely respecting the principles of holistic beauty – no more, no less.
In terms of care, we seek to maintain a balance between inner well-being and outer beauty.
Inspired by the Chinese pharmacopoeia, based on the balance of the five primary elements – Metal, Wood, Water, Fire and Earth, the Tradi'Cinal Beauty Med skincare range offers a full and wholly beauty routine, going beyond the result of a simple application of a skincare product.
Each treatment contains a unique complex of plant extracts inspired by the energy balance of the five primary elements. Its ingredients have been thoroughly selected and associated with modern and sensorial textures whose natural origin index exceeds 75%:
Chinese Peony (white peony) relates to wood element and is the symbol of perfect beauty and the complexion evenness.
Black Tea relates to fire element and is known for its antioxidant qualities to protect skin from free radicals.
Ginseng relates to Earth element and offers toning and relaxing properties for an anti-dull complexion.
Goji berry relates to water element and is also called the fruit of eternal youth preserving the skin's natural tone.
Ginkgo Biloba relates to metal element and is well-known for its benefits of cellular ageing and resistance to prevent tissue
sagging.
This unique complex of the five plants from the Chinese pharmacopoeia is combined with highly effective active ingredients in modern, sensorial textures: regenerated, plumpled and smoothed, the skin is rejuvenated and remains beautiful for a long time.
The complementary of the five plants and the Tradi'Cinal Beauty Med range synergistic effect results in a precious remedy for the skin, reversing effects of time and bringing vitality and radiance to the complexion.
Focus on the beauty routine: Tradi'Cinal Beauty Med
TRADI'CINAL ESSENCE :
This essence, combining the freshness of a lotion with the effectiveness of an exceptional skincare product, is formulated to prepare the skin for a care routine. Tradi'cinal Essence is enriched with antioxidant and anti-ageing active ingredients, which  provides skin with hydration sensation and smoothness.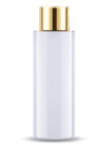 TRADI'CINAL SERUM:
This serum with a fluid gel texture offers the skin a concentrated care to smooth and refresh facial features, while limiting the appearance of signs of ageing.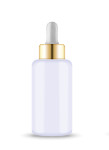 TRADI'CINAL EYE CONTOUR:
This easy-to-apply eye contour with a balm texture is formulated to reduce the appearance of dark circles, fine lines and puffiness, while boosting the skin's radiance.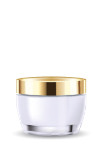 TRADI'CINAL DAY CREAM:
This smooth day cream is formulated to provide an intense hydration while improving the skin's elasticity and tone. The complex of active ingredients has a film-forming action that allows wrinkles to be filled in immediately while delaying the signs of skin ageing.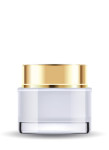 TRADI'CINAL NIGHT CREAM:
This night cream is formulated to provide a regenerating anti-ageing action. Thanks to its fresh and creamy texture, the features are rested. The combination of active ingredients preserves the skin's tone and delays the appearance of signs of ageing.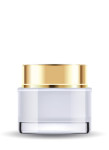 If you wish to develop a skincare range linked to holistic beauty, contact an expert at ALPOL Cosmétique to accompany you with innovative cosmetics solutions.
Range.s has.have been developed basis on information related to ingredients only and they can't be claimed on finished product without specific test, previously placing on the market. It is up to brand owner to ensure claims conformity in accordance to the product and provided functions.