Pollution, which is composed mainly of fine particles, lead and carbon monoxide occurs everywhere in our environment, even more so in large cities.
Therefore, it is no surprise that urban skin is the most vulnerable to premature skin ageing and first signs of ageing. Acting as a protective shield, the skin is affected by air pollutants of the city's life.
To this air pollution, we encounter a new form of pollution called digital blue light pollution that is emitted by screens. The more time we spent in front screens, the more our skin can be damaged.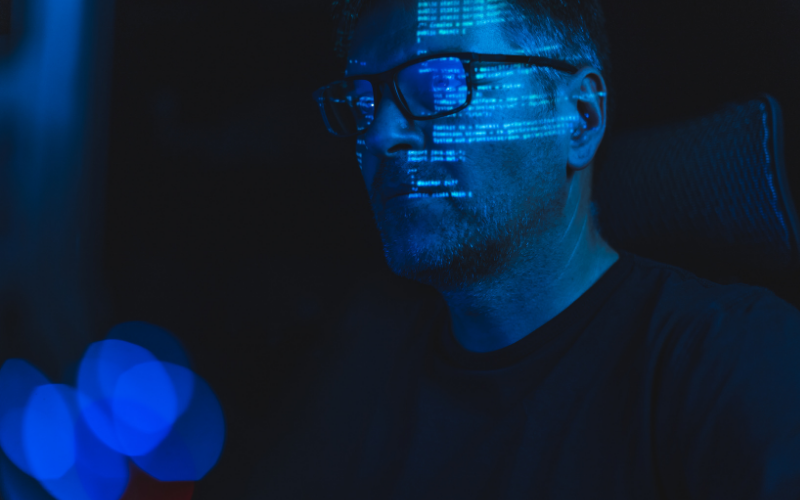 What is digital blue light pollution?
Blue light is all around us: the sun's UV rays and LED lighting from computer screens, smartphones, televisions and lamps. With the latter, we talk about artificial or digital blue light pollution, which is said to cause long-term skin damage.
Digital blue light pollution causes oxidative stress on the epidermis and reduces the production of high-quality collagen, which damages the epidermis, oxidises its membrane and accelerates skin ageing. Wrinkles appear, and the reflections of blue light cause ageing spots on the skin.
On the most sensitive skin, redness is even likely to appear by acting as a skin inflammation.
In the same way, skin also reacts to excessive sun exposure. So it is the same struggle for natural blue light and digital blue light, one has to protect themselves from it.
READ MORE – Solar protection from ALPOL Cosmétique
What can be done to protect our skin from it?
Hydration is key to keep a younger and more attractive skin for longer. By establishing a beauty routine with extended face care, ALPOL Cosmétique provides a comprehensive range treatment which fights against skin effects as a consequence of all types of pollution including internal, external and digital blue pollution.
Enriched in toning and firming natural acerola ingredients, the OX2 DEFENSE cosmetic skincare range stimulates skin rejuvenation, protection and oxygenation. The active ingredients synergy helps to rest the skin and recover its glow.
To start the anti-pollution beauty routine, clean with the enriched antioxidant and toning plant extracts Clean Dtox cleansing foam that effectively rids skin of dirt and impurities, while helping to restore the skin.
Depending on the skin type and on its needs, the enriched active ingredient derived from plant stem cells High Defense serum is formulated to boost the skin biological mechanism while limiting its inflammation process. Its formula provides an anti-pollution action and stimulates the skin's natural processes. This skin treatment is suitable for both day and night, and limits the impact of oxidative stress on the skin, leaving it light and repaired.
During the day, Daily Defense SPF 20 facial cream protects the skin from UV rays thanks to its SPF 20 sun protection building an immediate shielding effect against the finest polluting particles. The skin is moisturised and protected.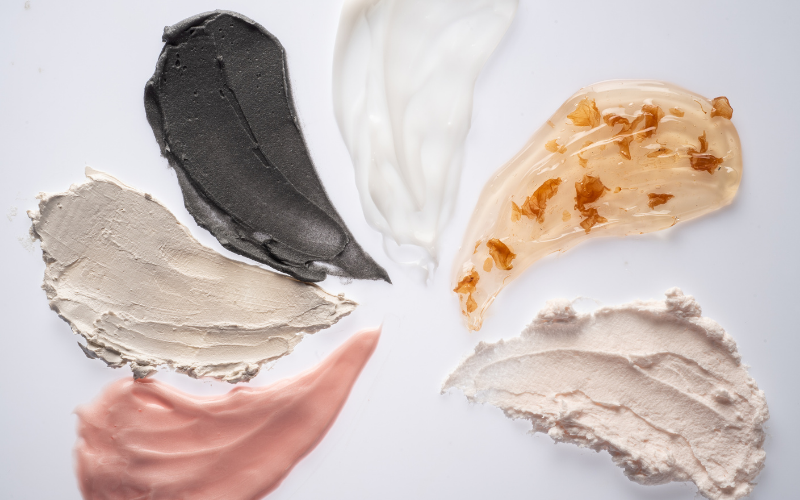 Complete your beauty routine with a regenerating night treatment: the Sleeping Cell Booster night mask. It is formulated to revitalize the skin for visible results as of the next morning. Its plumped-up texture offers a fresh effect on application for an immediate feeling of well-being. As for its formula, it has been enriched with energising active ingredients and combined with spirulina. Its ingredients  stimulate cell metabolism and help an effective skin renewal.
An additional wellness mask helping repair the skin is the Carbon Mask from ALPOL Cosmétique. It has been formulated to renew the skin thanks to its micro exfoliation action. Enriched with bamboo charcoal, this black mask offers a surprising sensorial experience while gently cleansing the skin, purifying and oxygenating it.
And last but not least, if you're looking for a deep purification, the enriched in powerful antioxidants of Moringa and Inca Inchi care oil – D Pollution Oil cleanses the skin deeply and purifies its cells. This treatment is endowed with an active ingredient that preserves the cells' DNA from damage caused by UVA radiation. D Pollution Oil is enriched with Camelina oil and is formulated to generate protective effects onto skin tissues, providing the skin with a glow.
Would you like to know more about this anti-pollution skincare range? Then click here to contact an ALPOL Cosmétique expert.
Range.s has.have been developed basis on information related to ingredients only and they can't be claimed on finished product without specific test, previously placing on the market. It is up to brand owner to ensure claims conformity in accordance to the product and provided functions.