Upcycling: what is it exactly?
Upcycling, also called "creative reuse" is the process of turning manufacturing waste materials or useless by-products into new materials or products of a higher quality or value than the original – without going through a recycling process.
For instance, used wooden tennis rackets can be recycled from the top, meaning upcycled by adding mirrors to their sieve. That way, the object that had an initial sporting function now becomes a design object.
The World Design Organisation defines upcycling as "the process of transforming by-products, waste materials, useless, or unwanted products into new materials or products of better quality and environmental value."
In a globalized industrial context, turning wasted materials into upcycled items can be applied to all kinds of raw materials: wooden boards, old tarpaulin, fabric, cardboard, plastic packaging, etc.
What about the cosmetic industry?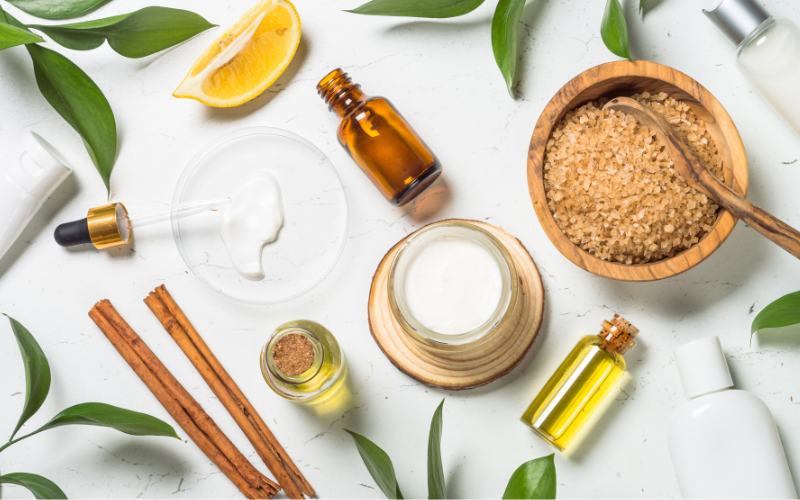 Why is cosmetic upcycling good for the environment?
As the resources-poor environment increases and the collective awareness to address sustainable development issues is stronger than ever, the beauty industry is increasing its commitment to succeed through a more responsible approach.
Beauty brands are asked to unfold their commitment throughout their supply chain by taking into account waste materials and their associated types of production. In an aim to reduce their environmental impact, cosmetics brands turn to local components sourcing and shorter supplying circuits.
Upcycling ingredients provides the cosmetic industry with endless possibilities for developing clean beauty products. Their interest lays in:
answering a consumer's need, in particular that of eco-designed and sustainable products
helping reduce environmental pollution and fight against global waste
preserving natural resources
promoting circular economy
reducing their cost of purchasing raw materials
While many beauty companies' initial attempts at fostering sustainability have focused on beauty packaging initiatives, the practice of upcycling over its processes is a path forward and puts the focus on a more virtuous approach promoting circular beauty.
As of today, it applies to all industries including the cosmetics industry.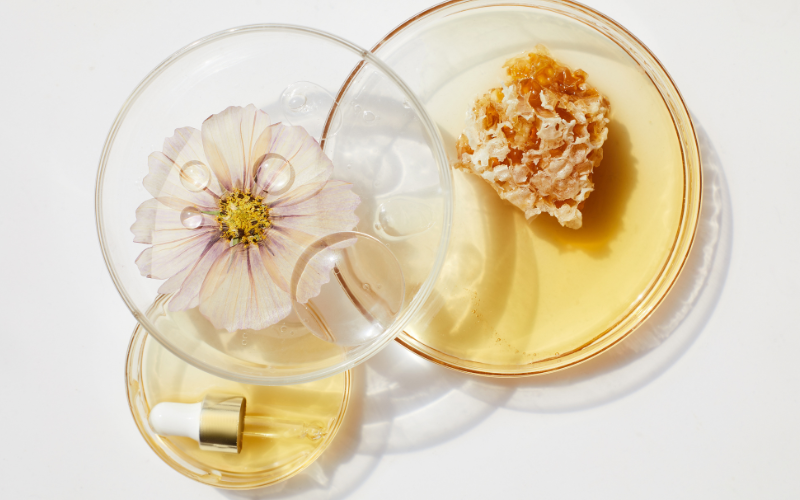 How do beauty brands set up a sustainable beauty approach?
The concept of upcycling is born as a result of environmental-friendly opportunities offered by the principles of green chemistry. It is part of a circular approach.
Forward-thinking cosmetics brands and manufacturers who have understood this approach create innovative beauty products that make better use of the precious resources around us – without compromising quality and efficacy of their skin care products.
Even though utilizing upcycled cosmetics ingredients represents an important milestone in natural and organic skin products opportunities, it has yet to be part of a wider industrialization system that commits to sustainable beauty development as a whole – within a circular economy.
Here is an example with ALPOL Cosmetique, French bespoke cosmetic manufacturer who has an in-depth knowledge and expertise of the principles of green chemistry. The company applies them to each of its cosmetic product development projects.
Concerned about reducing its global impact, ALPOL Cosmetique designed and implemented its dedicated CSR program. The French cosmetics manufacturer practices upcycled cosmetics by creating partnerships with local and French economic players.
That way, the company:
ensures that the origin of its raw materials can be traced
supports the local economic systems of the Auvergne-Rhône-Alpes region through local ownership from its suppliers of raw material
implements its strategy of rationalising its industrial waste, including the recycling of its drums and canisters, which will be reused as rainwater recovery containers.
Are you part of this responsible movement? Do you have a sustainable cosmetic product development project? Contact the ALPOL Cosmetique's teams.