What is a food supplement?

Food supplements are dietary products that may contain one or more vitamins, minerals, herbs, or other organic and natural nutrients, and are intended to support the diet.
In "nutrient", the EU 2002/46/EC directive includes "the following substances:
However, food supplements also contain additional nutritional ingredients, such as:
essential fatty acids
plants
probiotics
Food complements can come in many forms, such as capsules, tablets, powders, and liquids. Its content is directly available to the body as soon as it is ingested.
Beauty claims and cosmetics market opportunity
Although the European Union has issued a list of permitted substances (vitamins and minerals) for the processing and marketing of food supplements, the American Food and Drug Administration (FDA), that regulates the manufacturing and labeling of supplements, states that supplements are not required to undergo the same rigorous testing as drugs. It means that the safety and efficacy of supplements are not always guaranteed. It's important to note that while food supplements can be a useful addition to a beauty routine, they should not be used as a substitute for a good healthy diet.
In recent years, food supplements have become increasingly popular in the beauty and cosmetics industry, in particular since consumers turn to a holistic beauty approach. Many companies in France and abroad are now marketing supplements specifically for beauty purposes, claiming that they can help improve the appearance of the skin, hair, and nails. Nutricosmetics fit into this trend.
Definition of nutricosmetics
Nutricosmetics, also called beauty supplements or skin supplements, are a new category of dietary supplements dedicated to health and cosmetics. They are designed to improve the appearance and qualities of the skin, hair and nails. They combine vitamins, minerals, and other substances, and usually come in capsules.
As the holistic approach enhances the fact that diet reflects on the skin, nutricosmetics supplements here intend to have a positive effect on the body's external appearance. They work from the inside out.
However, incorporating nutricosmetics in the diet does not replace whole nutrition food. Despite the lack of scientific proof in its effectiveness, it is said to reinforce the action of both a balanced diet and a beauty routine to support healthy skin.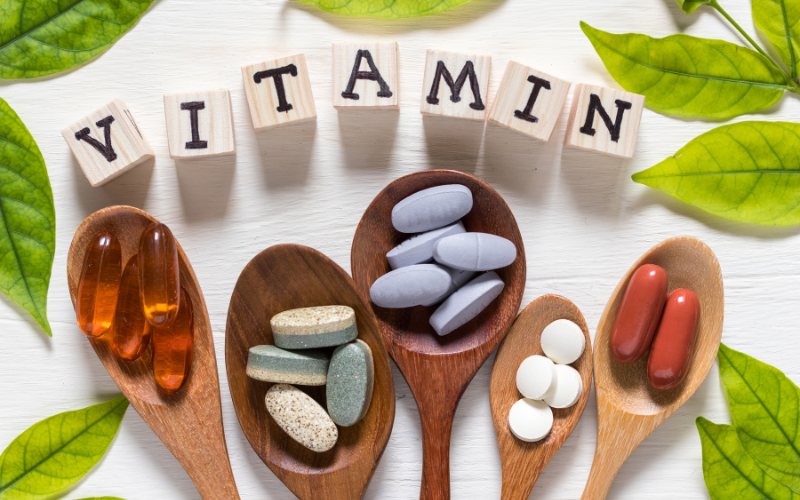 What is the role of food supplements?
As the name suggests, food supplements support a diet, ideally a healthy one without regular binges. They can be used to treat a specific condition, such as a skin condition, or can be benefiting the whole body through:
Boosting energy and concentration;
Improving physical performance;
Increasing muscle mass;
Preventing dietary deficiencies;
Strengthening bones and teeth.
For specific treatment, such as getting a glowing skin, food supplements for beauty or nutricosmetic purposes can offer different types of action:
Slowing down the signs of skin ageing,
Hydrating dry skin,
Sebum regulation of oily skins,
Radiance and luminosity of dull and tired complexions.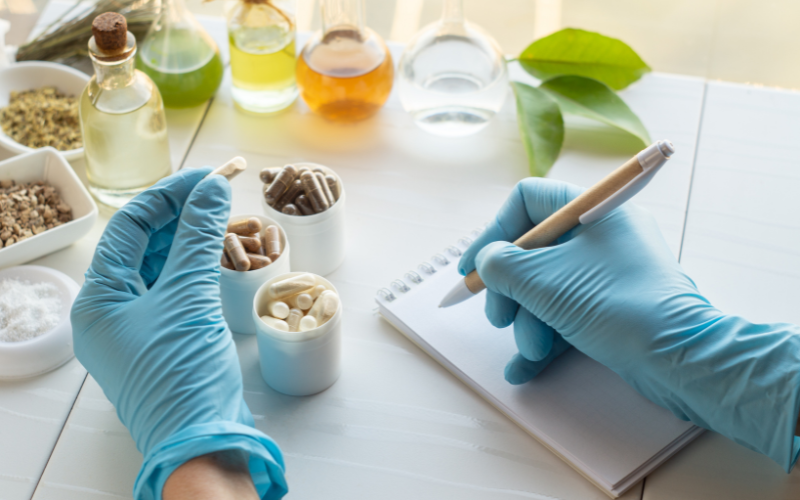 Benefits of adding food supplements into a beauty routine?
When it comes to incorporating food supplements into a beauty routine, French laboratories and cosmetics manufacturers specialized in beauty supplements, such as the French company Novapharm, a subsidiary of the  Dewavrin Cosmetics Group, work on combining food supplements and cosmetic treatments to increase the effects of a desired action on the skin tenfold.
They offer a complete beauty routine treating both the inside and the outside of the body with a wide range of high quality galenic products in either liquid or powder form, and made from carefully selected, environmentally friendly raw materials. Laboratories create and shape food supplements whose targeted action is visible on the skin more quickly and more durably.
Skin quality improvement
Thanks to a double action that is internal (nutricosmetics) and external (cosmetic care), a synergistic action is thus sought.
Additional benefits of beauty supplements are that they can be tailored to individual needs and answer specific skin needs including:
Stimulation of collagen production
Skin cellular renewal
Fighting against free radicals, responsible for wrinkles and fine lines
Deep skin hydration, although water remains key in proper hydration.
To conclude, a radiant complexion can be maintained with the right beauty supplements to boost skin health.
Are you a cosmetics brand looking to develop a nutricosmetics range?
The teams at ALPOL Cosmétique, cosmetics expert and subsidiary of the Dewavrin Cosmetics Group, can guide you in your project. Contact the dedicated team.