What is a dermatological cosmetics laboratory?
Despite a statutory lacuna regarding its formal definition, a dermatological cosmetics laboratory is both a physical lab and a manufacturer specialised in the design and manufacture of high added value dermatological beauty products.
Definition of a dermatological cosmetics laboratory
Dermatological cosmetics laboratories are a combination of cosmetics and dermatology, providing a unique approach to skincare. They develop products designed to address specific skin problems and conditions, including dryness, pigmentation, hair loss and other skin conditions.
Main features
Each dermatological cosmetics laboratory has its own features, offering personalized skincare services and producing a wide range of dermatological beauty products, such as face creams, sunscreens, body lotions, hair care.
Laboratories can be branded labs selling their products under their own brand name or private labels labs that well-known dermatological beauty brands can work with.
A dermatological cosmetics laboratory can also be a bespoke private label cosmetics manufacturer which designs, formulates, produces and manufactures dermatological beauty products that are tailored to meet the specific needs of each individual based on their skin type, age, and lifestyle.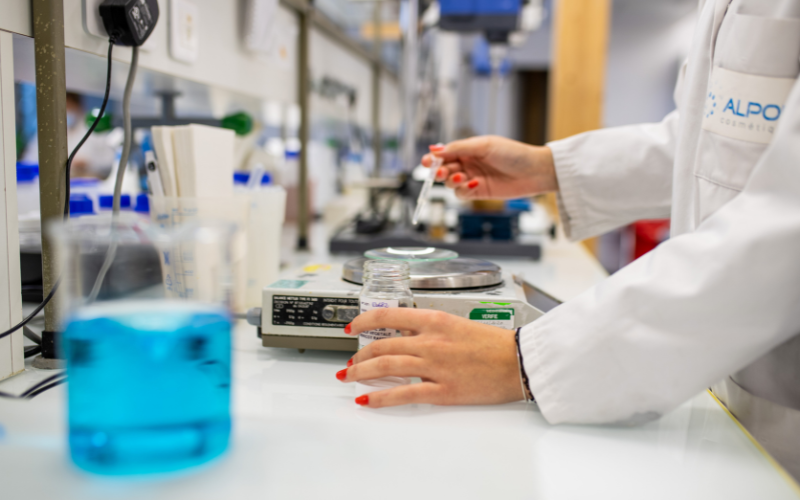 What services does a dermatological cosmetics laboratory provide?
When a project is all set to be developed, the laboratory's expert teams are responsible for finding the best formulation based on:
skin problem to be treated,
client's specifications,
market trends,
consumer's experience
extensive research and scientific data
cosmetics regulations in force
Once the formula is made, the dermatological cosmetics laboratory is responsible for producing the products, according to specs.
Some cosmetic labs provide a full service whereby beauty brands can subcontract custom-made products. Services can include all parts of the process, from the research and development of cosmetic formulas to producing the product, to manufacturing and packaging it until it is placed on the market.
This full service is intended for beauty brands and/or drugstore brands wishing to develop or to reshape their dermatological beauty products.
We can say that the dermatological cosmetics laboratories act therefore as bespoke private labels cosmetics manufacturers because they conform to detailed specifications.
They also provide a comprehensive solution thanks to the interconnection of its different internal departments including R&D, regulations, marketing, production, etc.
Formulas and product ranges provided by a dermatological cosmetics laboratory
When creating products, the laboratory carries out thorough work to develop formulas targeting different problems and skin types.
It carries out rigorous tests to ensure safety, quality and efficacy of the active ingredients added to its formulas.
The goal is to provide a complete range of dermatological beauty products tailored to meet the specific needs of clients and the ever-increasing demand for safe, efficient and targeted dermatological cosmetics.
For instance ALPHADERM – the dermatological beauty product range from French cosmetics private label ALPOL Cosmetique, stands out by providing high-quality and targeted skincare products for every skin type (atopic skin, sensitive skin, oily skin, irritated skin, etc).
As well as using high-quality ingredients, the products followed strict quality control procedures including clinical and efficacy tests to ensure they meet the highest standards.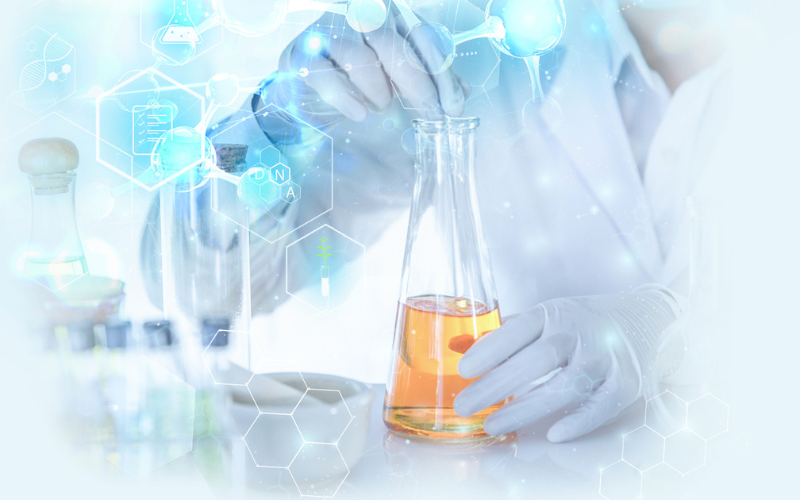 How can dermatogolical cosmetics brands stand out on the French cosmetics market?
The cosmetics market in France is constantly evolving. In recent years, it has experienced a strong growth in dermatological cosmetics, according to CosmeticObs, an independent portal dedicated to cosmetics.
Consumers' increased demand for safe, natural and personalized products as well as a growing access to exhaustive information on the products consumed and their composition are pushing laboratories to emphasize scientific expertise. This involves product claims.
Dermatological cosmetics laboratories can differentiate themselves by highlighting scientific claims and benefits of their products. Product claims are great to stand out and provide cosmetics brands and end-consumers with products transparency, expertise and reliability.
Cette distinction est essentielle pour les industriels qui agissent avec plus de transparence, tout en démontrant leur expertise et leur fiabilité auprès des marques cosmétiques.
For instance, ALPOL Cosmetique, who has a dedicated in-house dermatological cosmetics laboratory, enforces all research, formulas development and quality controls to be carried out within its cosmetic lab, located in Château Gaillard in the South-East region of France.
Every single formula parameter is thoroughly studied in-house to meet the customer's project including the selection of active ingredients to address the specific skin problem, sensoriality test for a pleasurable dermo-cosmetic experience and texture test for a suited application.
ALPOL Cosmetique offers personalized skincare services and innovative custom-made or ready-to-use dermatological cosmetics.
Do you wish to focus on an innovative, high-quality and custom-made design or reshape of your dermatological cosmetics range?
You can entrust your development project to a recognized player in the field by contacting ALPOL Cosmetique teams here.
Range.s has.have been developed basis on information related to ingredients only and they can't be claimed on finished product without specific test, previously placing on the market. It is up to brand owner to ensure claims conformity in accordance to the product and provided functions.