Which tailor-made cosmetics are best suited for the skin?
As more and more consumers are looking for treatments that are tailor-made to their skin problem, the cosmetics industry intends to respond to the needs of its customers.
Face serum is an essential skin care product that answers personalised cosmetics.
Associated with a day or night cream, the face serum has proven its effectiveness in terms of radiance, hydration, softness and maintenance of the epidermis.
As a concentrated skin care product, the face serum contains active ingredients that perfectly meet with the skin's specific needs.
ALPOL Cosmétique has thoroughly looked into bespoke beauty products and responds to it with its innovative bi-phase face serum range – Absolu Concentrate.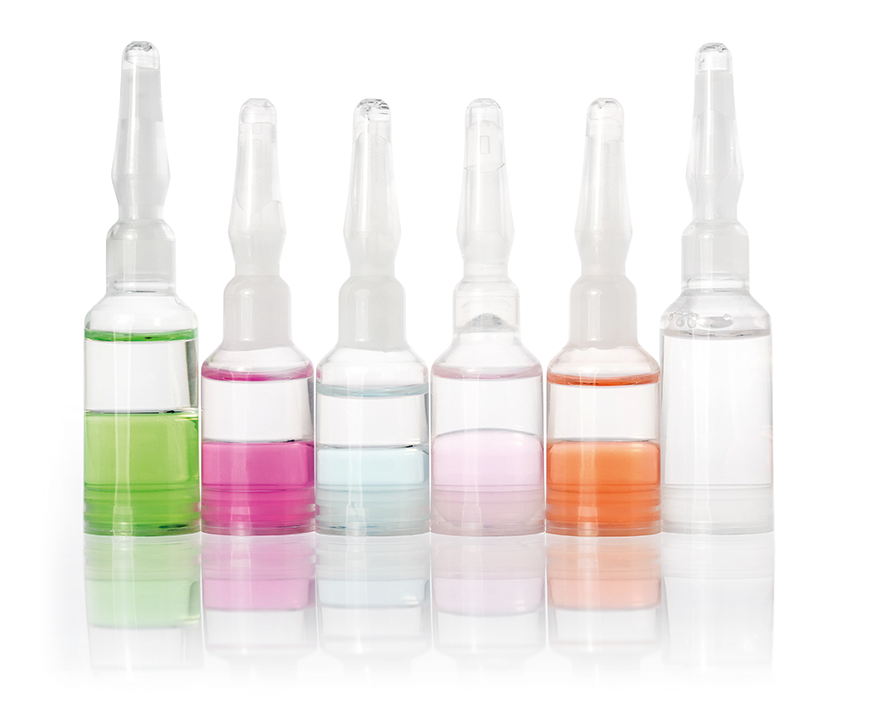 What is the face serum range Absolu Concentrate?
The Absolu Concentrate range stands out due to the clear biphasic appearance of the product. As tailor-made cosmetics, it meets both with:
specific skin problems, or targeted treatment ;
needs for in-depth treatment to correct a skin condition.
Its net biphasic texture combines oily and aqueous active ingredients, aiming for the best expected results.
The Absolu Concentrate range of biphasic face serum can be used directly onto the skin or combined with a day or night cream, or even a mask before use. It can be applied as a cure or as an overall treatment or targeted application depending on the skin condition.
ALPOL Cosmétique has developed the Absolu Concentrate range in six concentrated serums. Each with a distinct colour, called a biphase colour according to the action it provides.
Easily identifiable with its different colours, the Absolu Concentrate biphase face serum range ensures effective and targeted skin care through its specific treatment according to the state of the skin.
The serum comes in two designs:
The small container offers a targeted action with precise application. It is to be taken as a cure.
The dropper provides for an overall action through daily application, and combined with a few drops of the biphase serum and the everyday skin cream or usual face mask.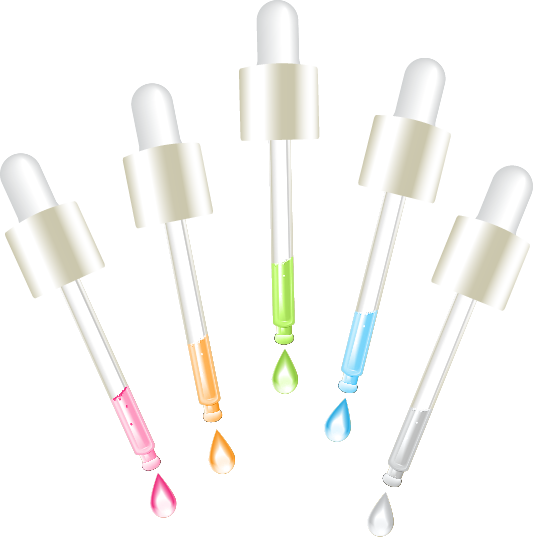 Zoom on Absolu Concentrate face serum range:
1. Absolu Collagen is a face serum that is formulated with collagen as well as carefully selected ingredients. Its formula provides anti-aging, densifying effects to the skin, and optimal hydration. This powdery pink bi-phase serum has a fresh texture and is formulated to leave the skin supple, smooth and elastic again.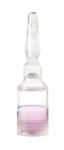 2. Absolu Redness Control is used to reduce redness.It contains active ingredients which help to protect  and calm sensitive skin. This green colored face serum offers a texture that has been studied to bring freshness, leaving the skin soft and more comfortable instantly.


3. Absolu Radiance Booster is an orange-colored bi-phase face serum formulated to restore  energy to dull & tired skin. The active ingredients are selected to provide a feeling of revitalized skin and bring radiance and luminosity to the complexion. Fresh on application, Absolu Radiance Booster serum penetrates quickly the skin and is formulated to leave it soft and radiant instantly.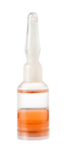 4. Absolu Hyaluronic is a bi-phase face serum specifically formulated with hyaluronic acid Thanks to its light texture, this face serum penetrates quickly and leaves the skin with an optimal hydration.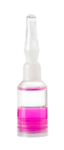 5. Absolu Whitening is as white-colored oil face serum, formulated with an active ingredient selected for its convincing results in terms of radiance and lightening properties, reducing pigmentation spots. The complexion appears more even and the skin regains its radiance.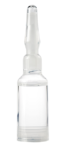 6. Absolu Blemish & Oily Skin is a light blue bi-phase face serum that is formulated with ingredients providing sebum-regulating properties and known to limit the appearance of imperfections. Active ingredients have been selected for their purifying and rebalancing action, to regulate sebum production and restoring healthy and moisturized skin.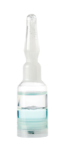 Do you want to integrate innovative face serum to your skin care products line? Get in touch with ALPOL Cosmétique, a cosmetics tailor producing innovative cosmetics solutions for over 70 years.
Range.s has.have been developed basis on information related to ingredients only and they can't be claimed on finished product without specific test, previously placing on the market. It is up to brand owner to ensure claims conformity in accordance to the product and provided functions.