Why are French cosmetic brands so interested in the Chinese market?
20 ans ago, setting up your brand in China was a gamble, today it is an evidence.  
Earlier this year 2021, China became France's largest beauty export. Despite the health and economic crisis of 2020, the beauty market has experienced moderate development compared to other export markets. Made in France beauty products sales grew by 20 per cent in China.
The Chinese market for French beauty products is a lead market, even more so with its large territory with a population exceeding 1 444 216 100 (May 2021). Sabrina Ethève, Sales & Marketing Director at ALPOL Cosmétique, looked into this topic and states that "Chinese consumers are fond of products made in France […] along with beauty innovations and new cosmetic textures". 
In a Chinese market dedicated webinar, "Post-Covid-19 China: how to conquer France's largest export market?", organised by Business France, Mrs Ethève shares her views on the opportunities to look forward to for French cosmetic brands in China.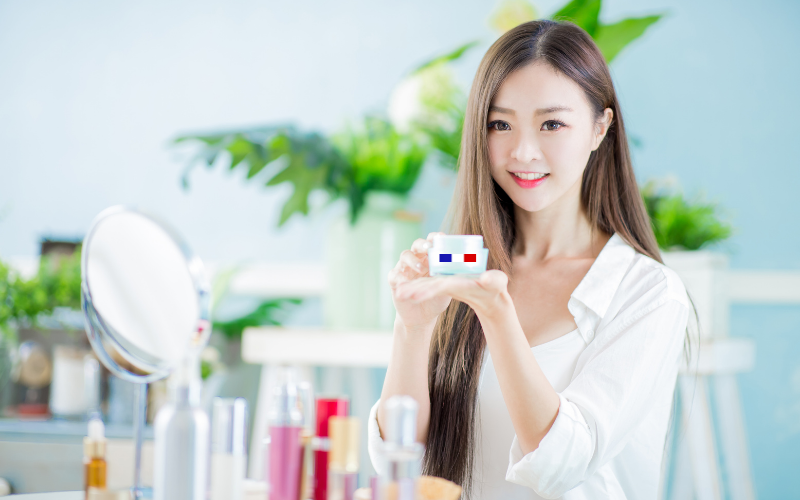 Why do Chinese consumers love cosmetics products made in France?

Many brands benefit from the very good reputation of the "Made in France" label. In particular, when they set up and develop their French brand in China. As a matter of fact, France is very much appreciated by foreigners, and more so by the Chinese population thanks to:
Known for its romanticism, its elegance and its "French way of life", France is simply a dream country for Chinese people! They love to travel in France and consume its luxury products. France is the country of chic, thanks to its famous haute-couture names and its luxury French cosmetic brands.
French brands have a key advantage known throughout the world: the quality of the products they manufacture. The "Made in France" label is a true guarantee of trust and quality manufacturing for the Chinese population who has to deal with numerous counterfeiting scandals.
Customized beauty products 
The strength of French cosmetic brands is to finetune their products to Chinese consumers. Cosmetics manufacturer, ALPOL Cosmétique, offers a range of "Made in France" customized beauty products that meet the need for personalised care. In China, bespoke care is a strong trend rising through fast technological change in the country. 
The "e-beauty" asset of French cosmetic brands
With over 850 million Chinese people connected to the Internet, French cosmetic brands have become very active in using Chinese social media. One of the industry leaders, called WeChat – includes a large number of French cosmetic brands. Through their official accounts, they share on a day-to-day basis their beauty care or lifestyle tips, their "Made in France" cosmetic treatments or even news on personalised skin care, like ALPOL Cosmétique does on its account for example. The company also shares sound advice with customers in the country wishing to develop a "Made in France" beauty product or a French cosmetic brand.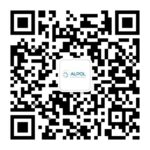 To set up your French cosmetic brand in China, it is better to be accompanied. Choosing the right local distribution channel (online platform, shop, etc.) is essential to successfully develop your made in France beauty products on the Chinese markets.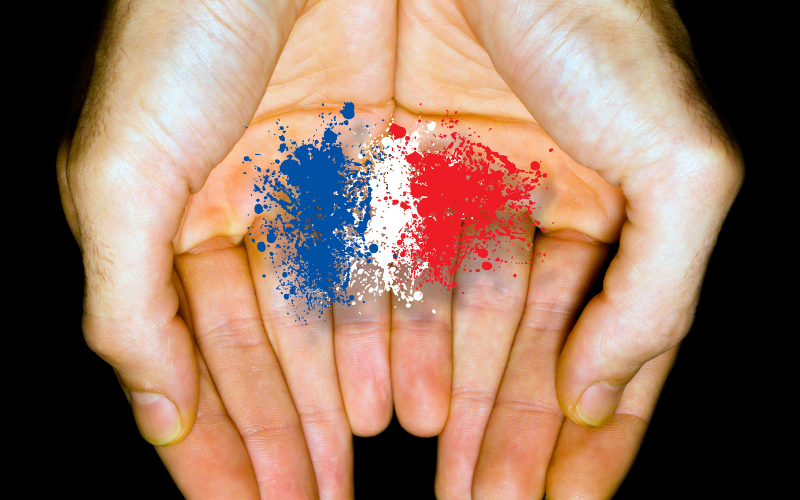 How to set up your French cosmetic brand in China?
The Chinese market offers great potential for French cosmetic brands, but the Chinese culture remains very different from the French one. And Asia more generally operates very differently from Western countries with specific community customs and uses.
This is why it is essential to have a thorough knowledge of the country as a whole. And it comes through recruiting local people who are steeped in Chinese culture. This way, they can translate consumer and business codes.
For instance, through its membership of the Dewavrin Cosmetics group, ALPOL Cosmétique has set up an entity with its own premises in Shanghai. This way, it enables the cosmetics manufacturer to embellish its OEM brand image. Meanwhile, the company recruited, within its French premises, a Chinese-French sales manager woman who decodes Chinese demands and new market trends.  
By understanding Chinese consumers' perceptions and needs, along with identifying the country's market trends, ALPOL Cosmétique is able to adapt its cosmetics made in France. In particular, with its inspired Chinese pharmacopoeia skin care range – Tradi'Cinal Beauty Med,, that has received great success with Chinese buyers. 
Range.s has.have been developed basis on information related to ingredients only and they can't be claimed on finished product without specific test, previously placing on the market. It is up to brand owner to ensure claims conformity in accordance to the product and provided functions.