What is the difference between natural and organic cosmetics?
Natural cosmetics can be claimed "natural" if it meets published specifications and/or if it complies with the country's guidelines or the certifying and control bodies (COSMOS NATURAL, COSMEBIO, ECOCERT…).
Still, cosmetics brands can develop a natural product or a nature-orientated product without having it certified, but cannot claim it as such.
Organic cosmetics are basically also natural cosmetics and can be claimed organic only if it strictly complies with the country's legislation in force, and with well-known labels and certifying bodies (BDIH, COSMOS ORGANIC, NATRUE…).
Guidelines are usually more demanding for organic cosmetics because, in addition to following those of a natural product, it is required of it to additional requirements concerning the origin of the raw materials from controlled organic production. It includes following accurate criteria in the product's composition and labelling rules.
As a result: Although organic products need a mandatory organic certification to be sold on the market, natural and/or nature-orientated products do not have this requirement. This leaves cosmetics brands sole guarantors for the proportion of natural and/or organic ingredients they claim on their products.
In order to align companies with how much they promise through their natural and/or organic products, the ISO 16128 standard provided a framework at the international level. But what does it specify?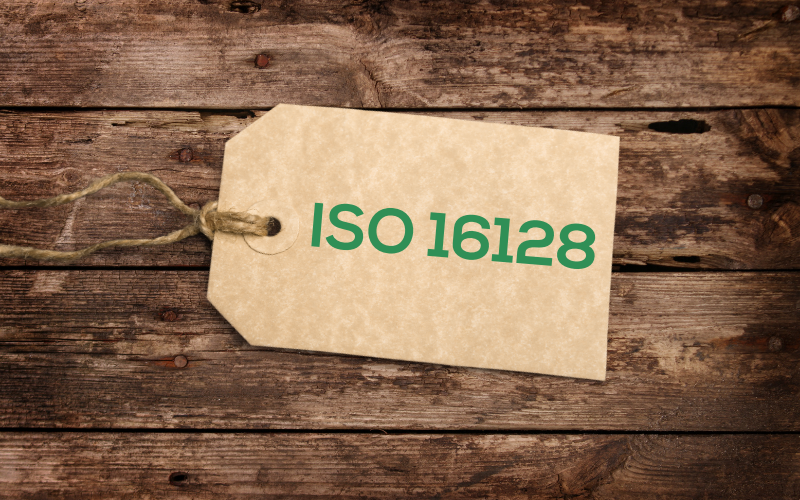 READ MORE – TRANSPARENCY: KEY INGREDIENT TO CLEAN BEAUTY
The ISO 16128 standard in short
The two-part ISO 16128 standard is an internationally coordinated technical guideline aimed at framing practices for cosmetics players within the industry. It is an international standard serving as common guidelines that are applied according to the brands' free-will.
This standard enables companies to agree on the definition of 'natural', and describes "approaches to calculate natural, natural origin, organic and organic origin indexes that apply to the ingredient categories".
Should brands decide to follow the standard, they could then communicate onto their end products' packaging with the promise: "X% of natural or naturally derived ingredients" or "X% of organic or organically derived ingredients".
However, misleading advertising claims may still remain as the ISO 16128 standard "does not aim to pronounce itself on claims for natural cosmetics products", states the Federation of Enterprises of the BEAUTY industry  (FEBEA).
As a matter of fact, ISO standard is not a law, nor established natural cosmetics seals to which brands have to stick to.
To determine the natural share of a product or an ingredient, the ISO 16128 standard established four categories of ingredients:
Natural ingredient:
They come from nature including plant, mineral or animal environments. In cosmetics, a natural ingredient is an ingredient that is extracted by traditional mechanical actions, and that isn't chemically transformed. For example, the aloe vera plant extract is a natural ingredient.
Natural origin ingredients:
They are natural ingredients, including derived natural ingredients. They are chemically and/or biologically processed. To be qualified as nature-orientated cosmetics, the ingredient end proportion must be greater than 50% natural – e.g. glycerine most often.
Organic ingredients:
These are natural ingredients grown from organic farming methods or wild harvests, in compliance with national legislation or international standards in force – e.g. vegetable oil.
Organic origin ingredients:
They are natural and/or organic ingredients processed chemically and/or biologically (with no fossil fragments).
For example, organic jojoba ester is an organic-origin ingredient as well as a 100% natural ingredient.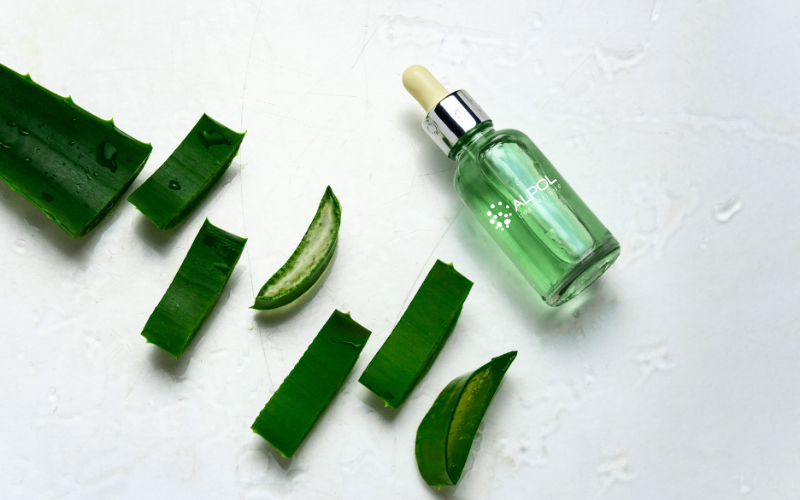 How is the natural share of a cosmetic product calculated?
To calculate the percentage of the natural share or "naturalness" of a product, ISO 16128 standard recommends multiplying the percentage of the ingredient (used in the cosmetic formula) by its natural index, defined between 0 to 1.
Below is an example of a skin care product made with aloe vera plant extracts:
| Ingredient | Ingredient % | Natural Index | Naturalness % |
| --- | --- | --- | --- |
| Water | 85 | 1 | 85x1 = 85 |
| Aloe vera | 0.,8 | 1 | 0,8 |
| Preservatives | 12 | 0,8 | 9,6 |
| Vegetable oil | 2,2 | 0,5 | 1,1 |
TOTAL= 96,5 %
In sum, we come to a total percentage of 96.5% to the product's naturalness. Therefore, it can claim to be a natural cosmetics product based on:
the benchmark calculation according to ISO 16128
its attained result, greater than 95% of natural ingredients or ingredients derived from natural substances, according to the ARPP recommendations.
In France, the ARPP – Professional Regulation Authority for Advertising – cites: "a cosmetic product can only be qualified as 'natural' if the end product contains a minimum of 95% of natural ingredients, according to the ISO 16128 standard or any other certifying system that is at least as demanding".
As for natural cosmetics, natural origin ones must comply with specific rules and contain a minimum of 95% of natural origin ingredients.
To establish the benchmark calculation, it is essential to qualify the origin of used raw materials with the suppliers. ALPOL Cosmétique collects these elements in order to define the product's naturalness percentage in accordance with the ISO 16128 standard common guideline.
This way, ALPOL Cosmétique can assist its customers in claiming natural and/or organic cosmetics if clients wish to do so.
WATCH THE VIDEO – REGULATORY AFFAIRS AT ALPOL COSMÉTIQUE
You are managing a cosmetic project and are looking to identify its natural share? Contact an expert at ALPOL Cosmétique.