What is a Moisturizing Active Ingredient in Skincare?
A cosmetic active ingredient is found in skincare products to offer beneficial effects for the skin. For moisturizing treatments, hydrophilic active skincare ingredients are used, as they help limit excessive water loss, reduce dryness, and maintain cell hydration.
The Role of Hydrophilic Actives
Hydrophilic actives are compounds with an affinity for water. They play a crucial role in moisturizing treatments by promoting cellular regeneration, enhancing skin hydration through suppleness and elasticity, and fortifying the skin moisture barrier.
Exploring Different Types of Hydrating Active Skincare Ingredients
Various hydrating active ingredients are used in cosmetic products, each with its unique actions and benefits. Here are some of the most common moisturizing ingredients:
Hyaluronic Acid: A naturally occurring molecule capable of retaining up to 1000 times its weight in water, providing excellent skin hydration and improving skin elasticity.
PCA (Pyrrolidone Carboxylic Acid): A natural compound present in the hydrolipidic film that helps maintain the skin's water balance.
Polysaccharide: A potent humectant derived from sugar that attracts water to the skin's surface, preventing its evaporation.
Glycerin: An ingredient that captures water molecules to lock them within the skin layers, ensuring immediate and lasting hydration.
NMF (Natural Moisturizing Factors): A collection of natural molecules found in the stratum corneum that boosts the skin's barrier effect and helps maintain its hydration.
Natural, Synthetic, or Biotechnological Moisturizing Active Skincare Ingredients?
There are three types of moisturizer ingredients, each with its advantages and considerations:
Natural Active Ingredients: they include hyaluronic acid or plant-origin aloe vera. While these are natural, some plant extracts might trigger allergies in sensitive skin due to impurities.
Synthetic Active Ingredients: such as esters, these can be cost-effective and offer better formulation stability.
Biotechnological Active Ingredients: they are derived from microorganism synthesis and include marine algae or extremophile plant bacteria. They provide an eco-friendly alternative to synthetic active skincare ingredients.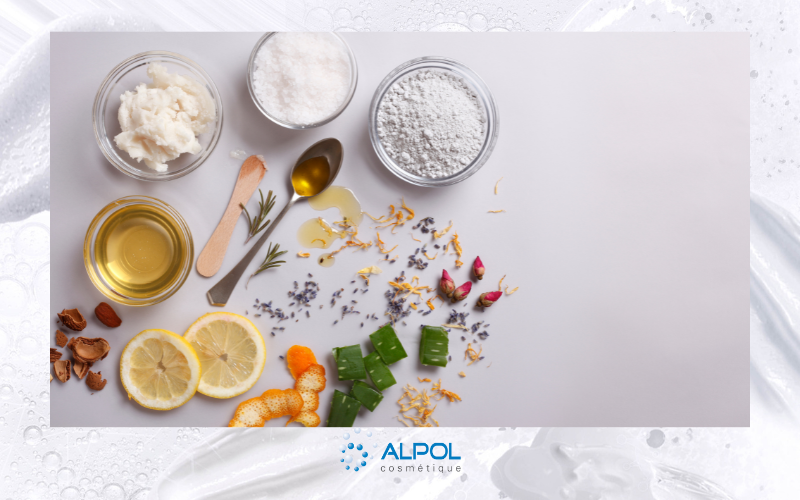 Effective Percentages of Moisturizing Active Skincare Ingredients
To ensure maximum efficacy, moisturizer ingredients are added based on percentages determined through efficacy tests conducted by active ingredient manufacturers, as they do for any other cosmetic active ingredients.
For instance, French private label manufacturer ALPOL Cosmetique developed a moisturizing skin care range with high concentrations of natural actives ingredients, such as a mineral complex and high molecular weight plant polysaccharide. It's the Aqua'Bomb moisturizing range.
Note: Here it is essential to mention that market distributors must test their final products in line with cosmetic regulations to verify their hydrating effectiveness, despite the careful selection of raw materials carried out ahead of the project development.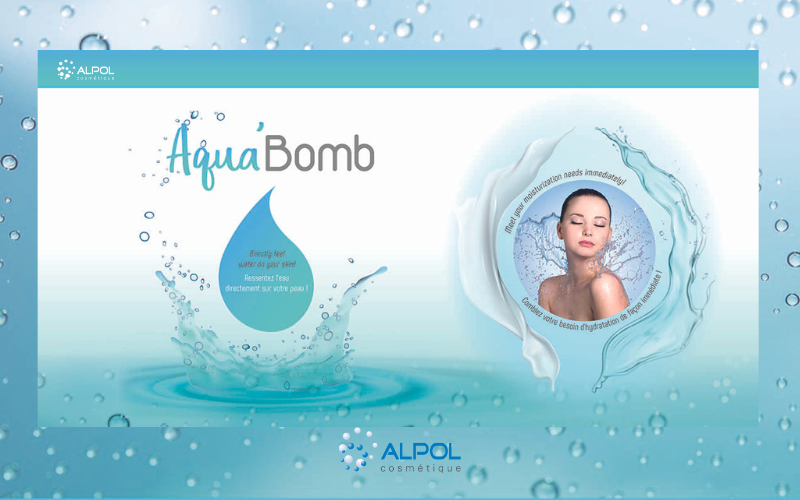 The Skin Hydration Game-Changer: ALPOL Cosmetique's Aqua'Bomb Moisturizing Range
To achieve optimal skin hydration results, regardless of skin type (dry, combination, oily), the French cosmetic manufacturer, ALPOL Cosmetique has developed innovative textures in its hydrating Aqua'Bomb range:
Aqua'Bomb Cream: A face cream for dry skin with a unique, transformative texture releasing water droplets upon application.
Aqua'Bomb Lotion: A fluid care product for combination and oily skin, featuring a refreshing texture that releases water droplets upon application.
Enhancing Skin Hydration With Moisturizing Active Ingredients
To enhance skin hydration and the effectiveness of moisturizing active skincare ingredients, consider these skincare routine strategies:
Develop a hydrating daily serum for application before moisturizer to promote the penetration of cosmetic active components.
Offer a hydrating mask and cleanser as a complementary product to provide an extra boost of hydration to the skin.
In conclusion, while a variety of moisturizing active components exist, finding the right ingredient and formulation isn't always straightforward. A clear understanding of the properties of different types of active skincare ingredients is essential for achieving desired results and developing the best range of hydrating skincare.
Bespoke cosmetic private label ALPOL Cosmetique is a trusted partner to accompany you in selecting, sourcing, and formulating your hydrating formulas, providing tailored support and their comprehensive Aqua'Bomb range. Reach out to our expert formulation team for assistance.
Range.s has.have been developed basis on information related to ingredients only and they can't be claimed on finished product without specific test, previously placing on the market. It is up to brand owner to ensure claims conformity in accordance to the product and provided functions.