How has the Covid-19 crisis changed skin care products ?
It is observed that the Covid-19 pandemic has majorly changed the beauty industry in France: French consumers spend less on beauty products.

According to a study achieved by the consultancy firm – Asterès, which was commissioned by the Federation of Beauty Businesses Febea, cosmetic brands have seen their turnover fall by 10% during the first half of 2020. In terms of exports in beauty products, sales fell up to 14% in cosmetics, compared to 18% on average nationwide.
Despite this negative outcome, there are signs that the beauty industry may have new opportunities. As a matter of fact, it is showing a rebound under the circumstances. Skin care products, as well as hair or body care products, appear to be benefiting from self-care and pampering trends. The rise of skin care products consumption, for instance, has substantially shifted due to new consumers' demand, caused by the Covid-19 crisis, including:
mask wearing

and excessive use of hand sanitizer.
This high and recurring use of both has led to the appearance of skin problems: dry skin, appearance of pimples, redness, etc. 
So, what are the skin care solutions to this? And how can we prevent them during this Covid-19 crisis?
READ MORE – Blue light digital pollution: how do we protect our skin from it?
How to prevent skin imperfections caused by mask wearing?
Mask wearing on a recurrent basis has generated an unexpected associated phenomenon:  the appearance of targeted skin imperfections on the lower face.

This is mainly due to the mechanical rubbing of the mask against the skin as well as the occlusive and humid environment that mask wearing creates. These factors favour the development of bacteria and result in the appearance of slight skin imperfections, like pimples.
This skin problem was observed in consumers of all ages. To prevent the appearance of skin imperfections, ALPOL Cosmétique selected for you appropriate skin care solutions:
The use of cloth masks free aggressive materials that may damage the skin. Examples of sanitary face masks (UNFS 1 & 2 type,

in compliance with the Government's recommendations

). 

Beauty care will allow clearing skin imperfections.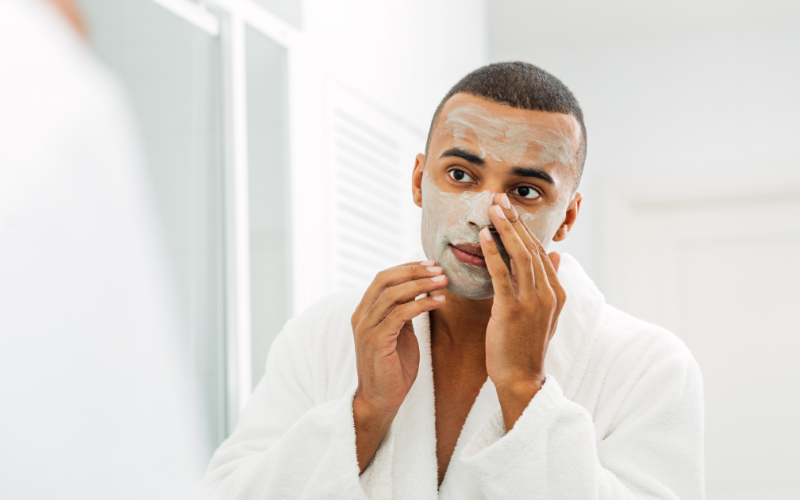 Which skin care products to clear skin imperfections?
ALPOL Cosmétique offers skin care products allowing to eliminate excess sebum and impurities brought on from sweat excessive bacteria underneath the mask.

The cosmetic manufacturer's Seboderm skin care product ranges have proved their effectiveness in clinical tests.
Seboderm skin care products are formulated with sebo-regulating active ingredients, thereby preventing oily and combination skins.

For an effective result, a beauty routine with dedicated skin care products allows the skin to be deeply cleansed:
SEBOCLEAN

(ref. 18380) :

foaming cleansing gel,

eliminating impurities and softly cleanses.

SEBOPURE

(ref. 16656) :

exfoliating gel,

cleansing and exfoliating the skin thanks to silica contained. 

SEBOAQUA

(ref.16654) :

micellar water,

eliminating excess sebum without leaving the skin greasy or dry.

To reduce redness and the side effects of mask rubbing, it is recommended to apply a cream that leaves a protective film between the skin and the mask: 
SEBOCARE

(ref. 16655)

: non-greasy and light

matifying fluid

used for slight skin imperfections. This fluid matifies the skin, regulates sebum secretion and tightens pores. 

SEBOACTIV

(ref. 15966)

:

non-greasy texture

dedicated to absorbing sebum excess, relieving inflammations and limiting microlesions. It is used for strong skin imperfections.




Applying this beauty routine in the short-term, will target the side effects on the skin caused by the Covid-19 crisis.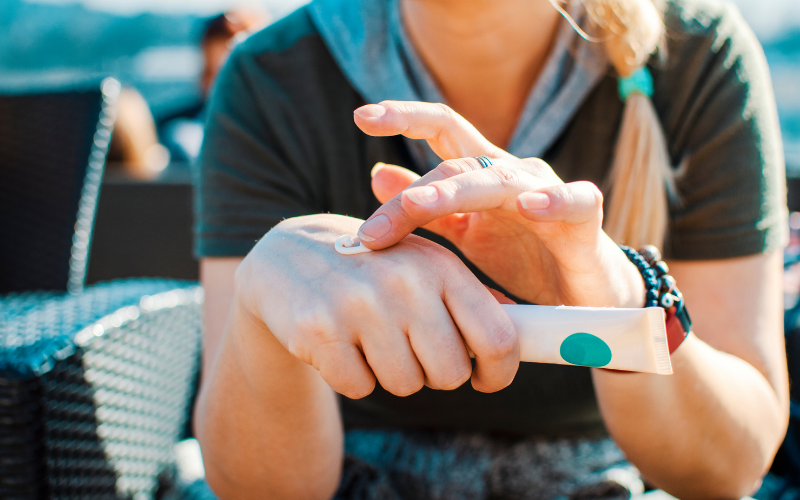 How to prevent dryness of the hand skin?
To slow down the spread of coronavirus since the Covid-19 pandemic outbreak, the World Health Organization (WHO) along with the French Ministry of Health recommend frequent hand washing and disinfection with hydroalcoholic gel. This excessive cleaning can lead to a high degree of dryness of the skin and potential local skin diseases.

Hand care therefore stood out as an essential and restorative skin care product during this Covid-19 crisis.


To soothe, relieve and repair the badly dried skin, ALPOL Cosmétique offers appropriate skin care products:
Hand cream

(ref.14028)

with a creamy texture

.

Its ingredients have protective and moisturising properties formulated to

soothe the skin

.

Hand cream mask

(ref.14027)

is a beauty care product that is enriched with shea butter. It has been formulated to enable a

deep hand skin repair and moisture

.

Hand cream

from the

COSMOS ORGANIC certifiable range

(ref.18319)

provides a mat finish after application. Its 98% natural or naturally derived ingredients aim to protect and moisturize the skin leaving an immediate feeling of comfort and smoothness on the hands. 

Using these hand care products in a beauty routine is adding protection and comfort on your hands.
Range.s has.have been developed basis on information related to ingredients only and they can't be claimed on finished product without specific test, previously placing on the market. It is up to brand owner to ensure claims conformity in accordance to the product and provided functions.